Alaska Map v1.0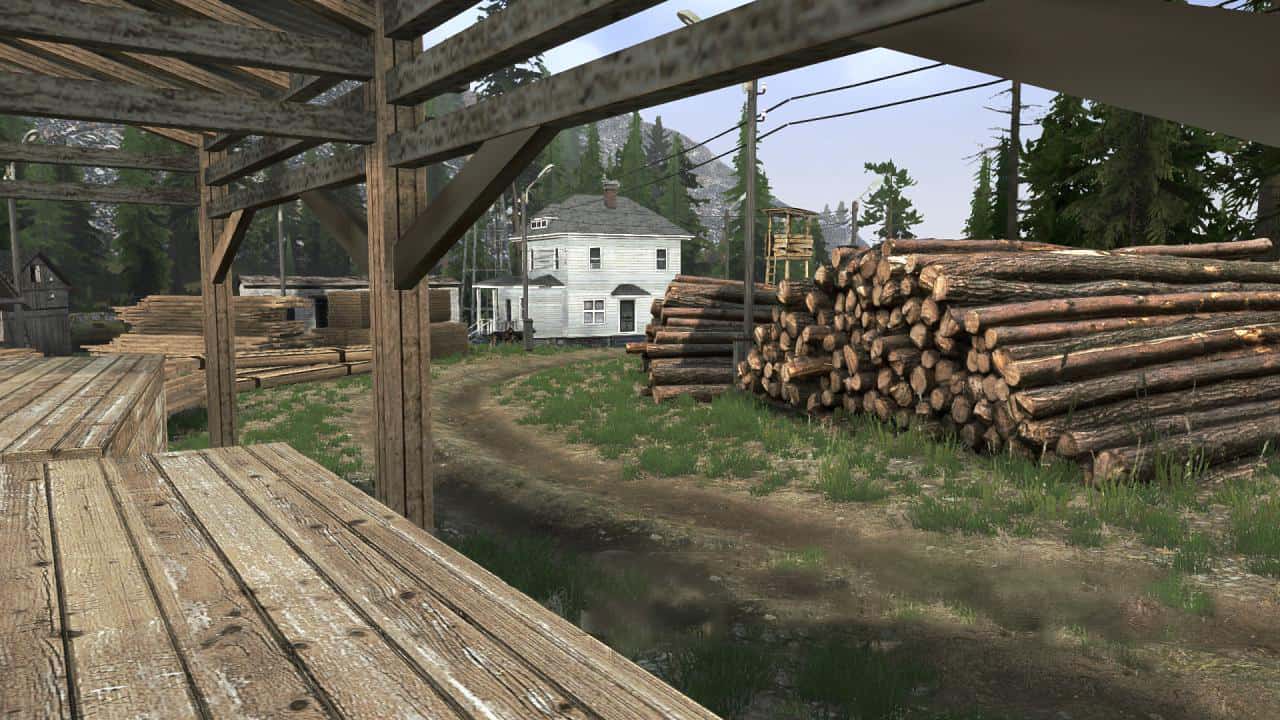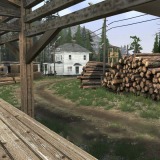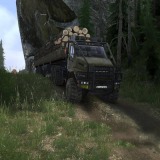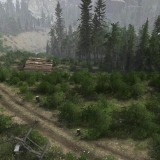 Alaska Map v1.0
Hello friends! I made this map for my stream, but decided to post it here!
Description:
– Manual loading of logs (random): 2;
– Manual loading of logs (normal): 2;
– Refueling: 1;
– Sawmills: 9;
– Scouting points: 8;
– Garage (closed): 1;
– Kraz – 260 (unlocked): 2 (at sawmills across the river);
– Loading station: 1.
Walkthrough tips and more information:
1) On some roads, grip is worse than on the ground, sometimes you need to move off the road on inclines;
2) Logs for repairing bridges lie at sawmills (Fox is resting nearby);
3) There is no dirt (a couple of puddles during loading);
4) The winch will be your best friend;
5) There are places where you can take a shortcut and get there faster (forest dwellers will indicate the place);
6) First of all, you must have a truck with a manipulator to repair crossings;
7) All points of exploration are located on the roads, so it will be easy to open them.
8) Pull up the ship with a winch and enter the deck (but without a gas engine only in winch mode)
9) When crossing the river, tie the truck with a CARABEL winch in winch mode and not a gas engine
10) You can call on a ship with a scow (I checked it there is a video on how to do this)
11) It is possible with a large fuel tank through the ship to get to the gas station and back (checked)
For ships: near the garage, the bridge is not symmetrical, you need to substitute the deck of the ship + repair the bridge and get to the gas station. Trucks will need to be transported across the river to the sawmill, try to put them evenly on the deck, I haven't tried it with a trailer, but it will probably end badly. There is a fairway in the middle of the river (no current). Also, the current is removed at the marinas, as it demolishes the ship and makes it difficult to moor the ship (fiery hello to the ship modder, starting a fire!). I slightly changed the parameters of the ships, because they did not move at all (you can adjust the characteristics in xml for yourself).
Version 1.0 for Spintires: MudRunner (v25.02.21):
– Replaced these bridges, on which cars stumbled, with simple ones;
– The level of the ford was increased in a puddle at the sawmill, now you can drive through the center and not drown;
– Removed bagged ships with a crane, left only container ships;
– Added two points of manual loading (2 points of random loading remained);
– Added a couple of pieces of beams for repairing bridges, in case of loss during bridge repair;
– Added a teleport point to the spawn at the start.
I apologize for the jambs I made. Thank you for understanding. I go through the map myself on stream (I started playing before these changes, it's difficult but possible, I play solo).