AM General M925 1984 v1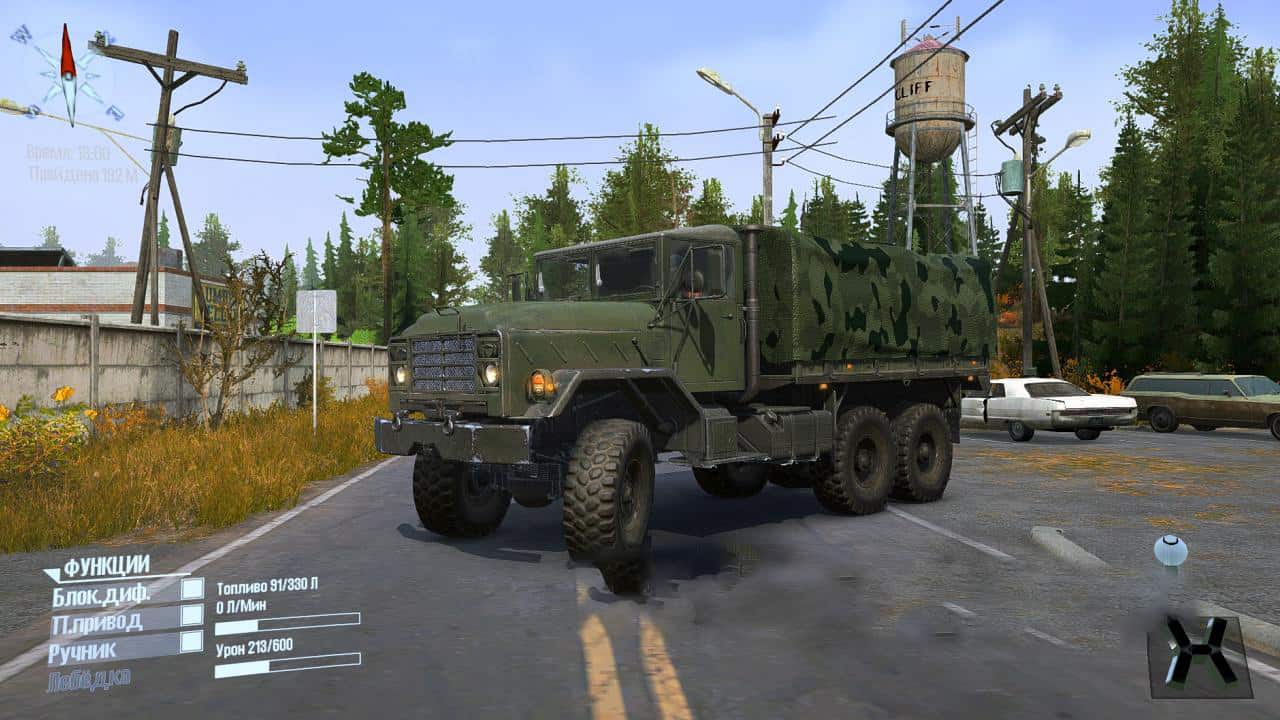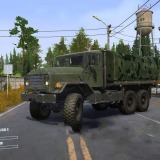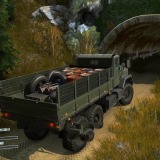 AM General M925 1984 v1
Modification of the mod, has 5 of its add-ons and 4 default trailers, can carry 3, 3 + 3 points of cargo.
Changes from the original:
– Reconfigured the suspension and balancer (now the balancer does not bounce when braking);
– Reduced the angle of rotation of the wheels;
– Reduced the speed of return of the steering wheel;
– The missing sounds are returned;
– All default sounds are replaced with the default sounds from SnowRunner;
– Fixed a bug in the registration of the exhaust pipes (because of this, it did not vibrate);
– Reduced brake response delay;
– Reduced engine power;
– Corrected the size of the shadow under the car;
– Corrected the size and position of the air intake;
– Reduced durability to the default value for trucks;
– Changed the position of the camera, closer forward and lower;
– The camera from the first person is pushed back from the steering wheel and centered on the steering wheel;
– The position of the plate has been changed, now it blocks the view less;
– The center of mass is lowered, now the car is more resistant to overturning;
– Reduced the angles of the cabin, increased the damping of the vibration of the cabin;
– Completely reconfigured lighting on the car and addons;
– Returned two add-ons from SnowRunner: repair parts and fuel, canister;
– Configured blocking addons;
– Replaced cargo;
– Replaced wheels from the mod.
Changing textures:
– Replaced all textures with the original from SnowRunner;
– All speculators are created anew;
– Created new awning textures;
– Glasses have become clearer and more transparent in the first person view.