FORD F3 1953 Truck v1.1 Mod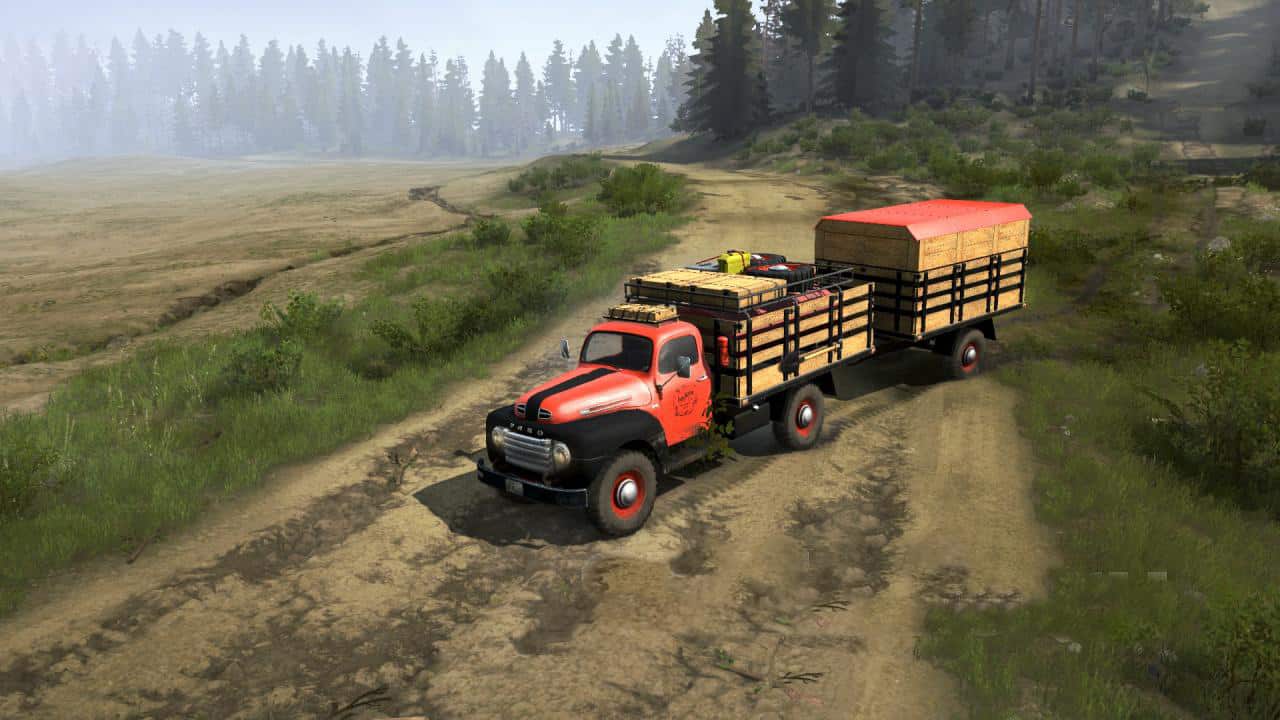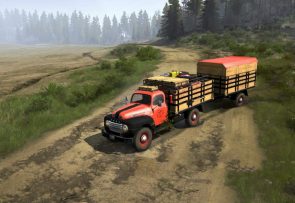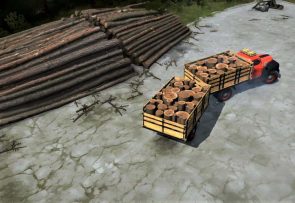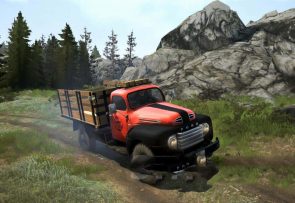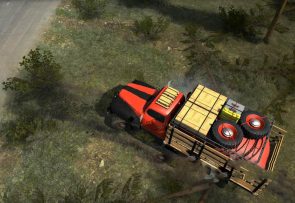 FORD F3 1953 Truck v1.1 Mod
F-Series – a series of full-size pickups, manufactured by Ford Motor Company for over sixty years. The first F-Series Truck, better known as the Ford Bonus-Built, was introduced in 1948. At that time, the F-Series pickup had a modern design with a solid windshield and integrated headlights.
Here is a modified F3 pickup with a 6 cylinder engine and a 5 speed gearbox, a sturdy frame, a wooden board, increased ground clearance and good fuel reserves. The car is old (inherited from the grandfather)), but like any small truck is suitable to take firewood, repair the car of friends along the way and deliver the cargo to the garage with a small trailer.
The truck has all wheel drive and differential.
Five of its addons:
– Fuel tank + repair parts (if a friend is stuck in a swamp);
– Repair kit + 180l tank (the road is far and bumpy);
– Easy repair kit;
– Garage on wheels – 2 points;
– A board on 2 points of freight + the trailer for timber on 2 points of freight.
And;
– Bridge collision;
– Own cargo;
– Its sound;
– Various animations.
Default machine !!!
Version 1.1 for Spintires: MudRunner (v18 / 05/21):
Bug with sound fixed
Bug with water damage fixed