KAZ-608 Truck v1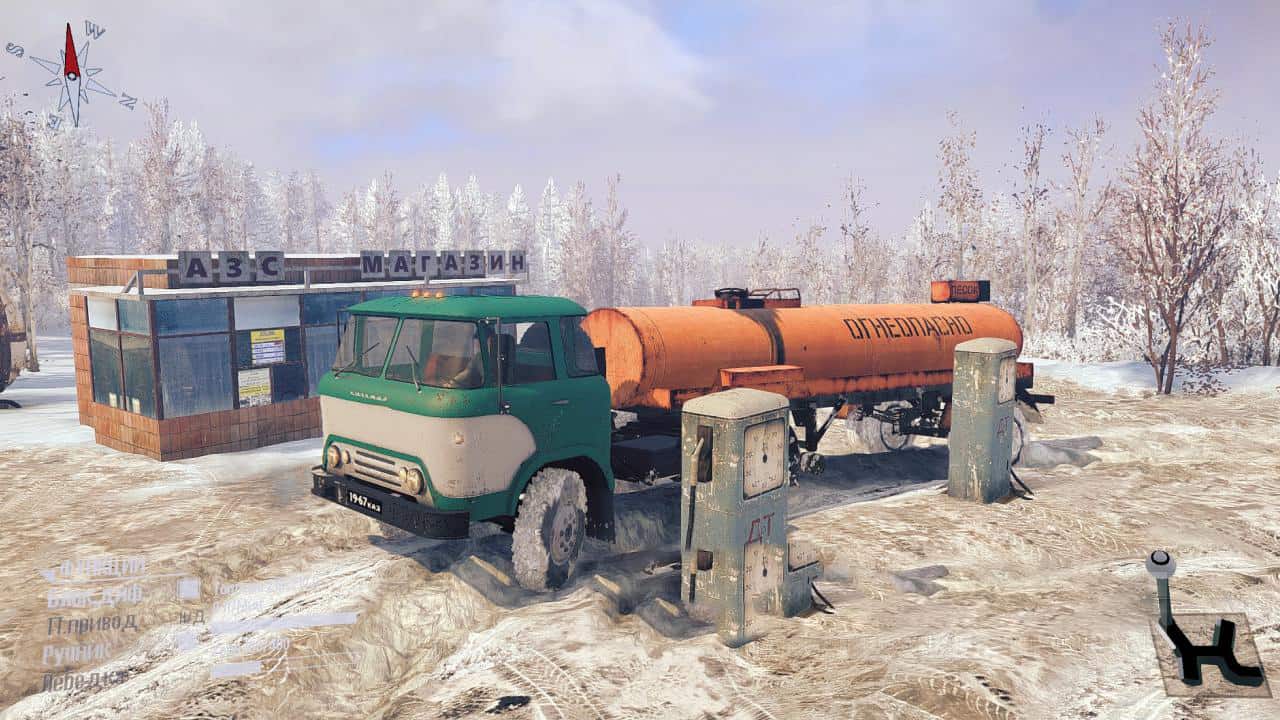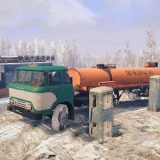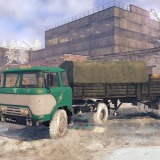 KAZ-608 Truck v1
Envelope, revision and repainting of the KAZ-608 car from this mod. Has 6 of its add-ons, 4 of its trailers, 1 default trailer, can carry 2, 4 points of cargo.
Changes:
– Reconfigured the suspension;
– Increased cross-country ability;
– Reduced control response;
– Added brake response delay;
– Increased engine power;
– Reconfigured gearbox;
– Increased low center of mass;
– Completely reconfigured lighting on the car and addons;
– The reserve now disappears when used;
– Added four semi-trailers from the mod;
– The default cargo on board has been replaced with cargo from the SnowRunner.
Texture changes:
– Changed the color of the texture of the cab and frame;
– The glass is now cleaner;
– Created missing textures;
– Fixed wrong textures;
– In total, 24 textures have been changed for the car.