Logistics 3 – Village Map v1.0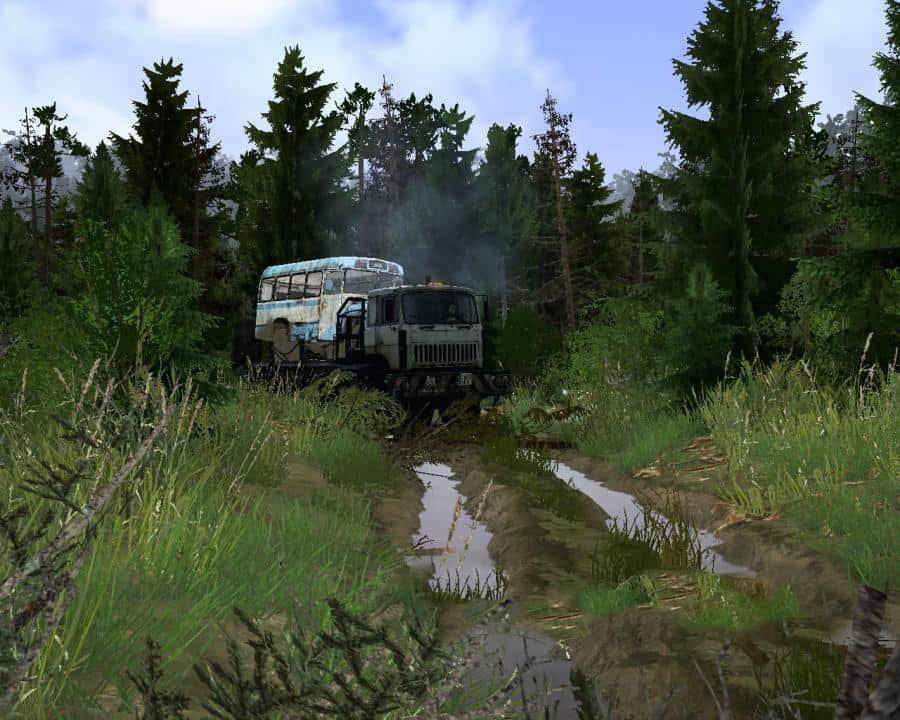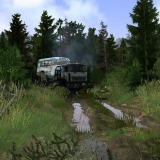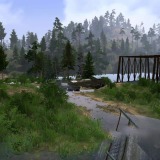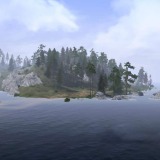 Logistics 3 – Village Map v1.0
Hi everyone. The map was made according to the refin_ken proposal. It is possible to use the floating technique, but without it it was passable. In this case, I will not force players to use any specific mods. Whoever wants to – will gamble at will. The mod must be downloaded separately, it does not affect the passage.
The map is dirty, and the default goes tight + after driving a couple of times on the same road, it turns into a mess. Now, in a nutshell about the map:
In this region, heavy rains poured and the water in the rivers and channels rose and flooded part of the area, and at several sawmills it completely broke the old bridge and sent a short road to them under the water. The biggest nuisance is that in two villages, which are cut off by a destroyed bridge, workers from your garage live, and they need to be delivered to work.
There is another road, but the path is rather long and muddy, and as a result of strong winds, branches have also broken. In the evening, one of your drivers contacted you and said that the head of the village, which should provide money for fuel and repair of KAVZs, hid the money and left somewhere, but there were 80 liters of fuel left and he would not reach the garage, and even a detour …
You contact the second carrier, and he declares that he has everything in order with the firebox, but the motor is turned on, and then stalled tightly. You need to deliver KAVZs to the garage in any way. You can refuel them, repair them and drive them on their own, which will be difficult on the rear wheel drive. Also, on the ground there is an MZKT with a tow truck, or use your floating technique and deliver across a bottomless river.
For hardcore in single player mode, there are two KAVZs, and each has two garage points. If you lose at least one in the river, you will have to start over, in multiplayer there will be no such problems.
Thank you all for your attention, play with pleasure.
On the map:
– 1 garage (closed);
– 1 gas station;
– 13 points of reconnaissance;
– 3 loading points;
– 1 semi-automatic goat;
– 1 felling + logs on stands;
– 5-7 files;
– 4 slots (replaceable);
– 4 cars on the map + Mzkt with a tow truck and two Caucasus with a garage;
– Size: 32×32.