Tynda-10 Timpton Map v1.1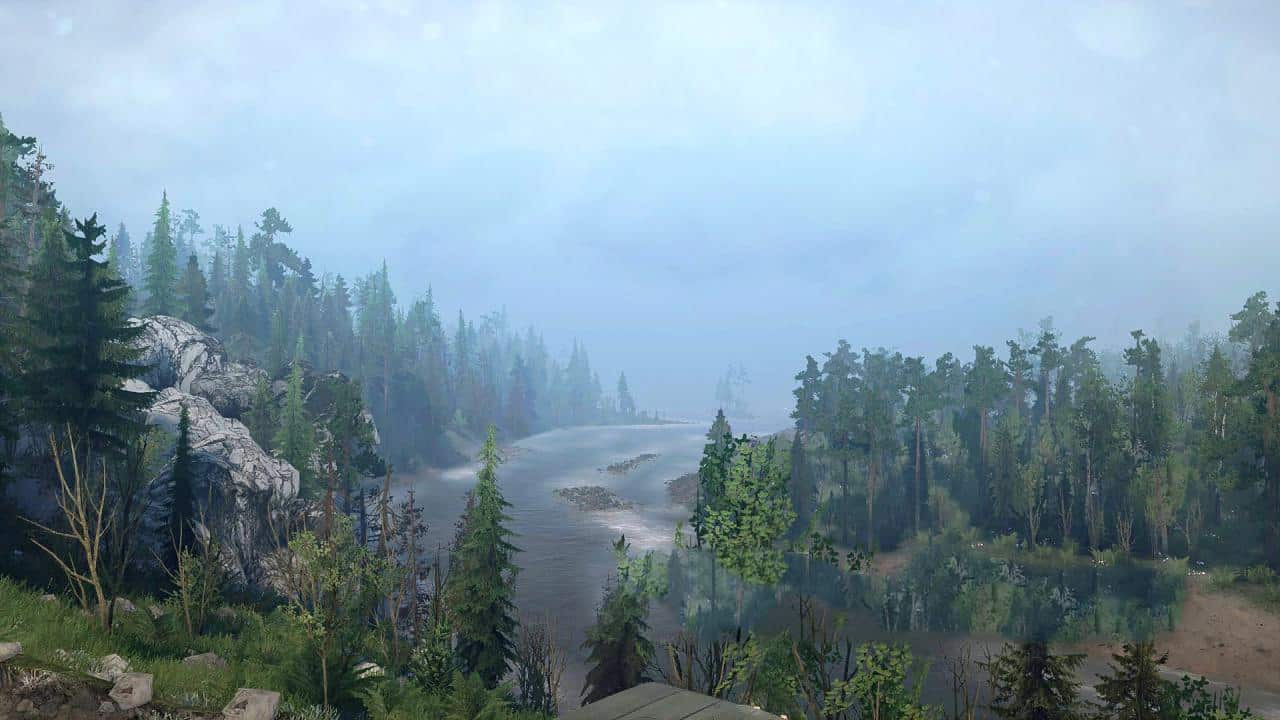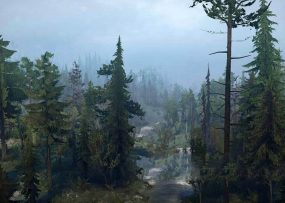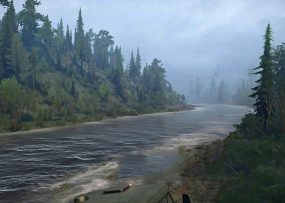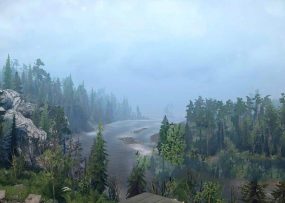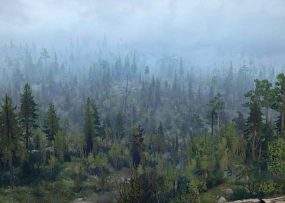 Tynda-10 Timpton Map v1.1
Hello, friends. I bring to your attention the continuation of the series of taiga maps, the Tynda-10 Timpton map. The source of inspiration this time was the Timpton River in South Yakutia, the village of Nagorny (more precisely, what was left of it), photographs from those places and old memories. The archive provides three options (the only difference is in textures): summer, autumn, USA.
The complexity of the map, as always, is designed for default transport. Somewhere it will be easy, but somewhere it will not. Passage with long dissolutions is possible. There are many alternative routes, and they, as always, are hidden. Yes, sometimes you have to look for roads. Or maybe you can lay new ones?
There are 7 sawmills on the map, and a surprise awaits you on the seventh. And just in Taiga you will come across some funny things. Of course, in reality they are not, but in order not to get bored in the forest, I decided to create them for you. All cars can be changed at the start. The passage is not affected. The size of the map is 1024×1024 m.
On the map:
– 2 points of loading;
– 2 felling sites;
– 1 gas station;
– 1 garage (closed);
– 7 sawmills;
– 9 points of intelligence;
– 1 random car;
– 7 cars on the map;
– 3 slots for your vehicles.
Good luck in Taiga! Thanks for your attention.
Version 1.1 for Spintires: MudRunner (v10.06.19):
Changed the spawn location of cars to prevent collisions in co-op.
The spawn location of the garage parts has been changed – stones have been removed.